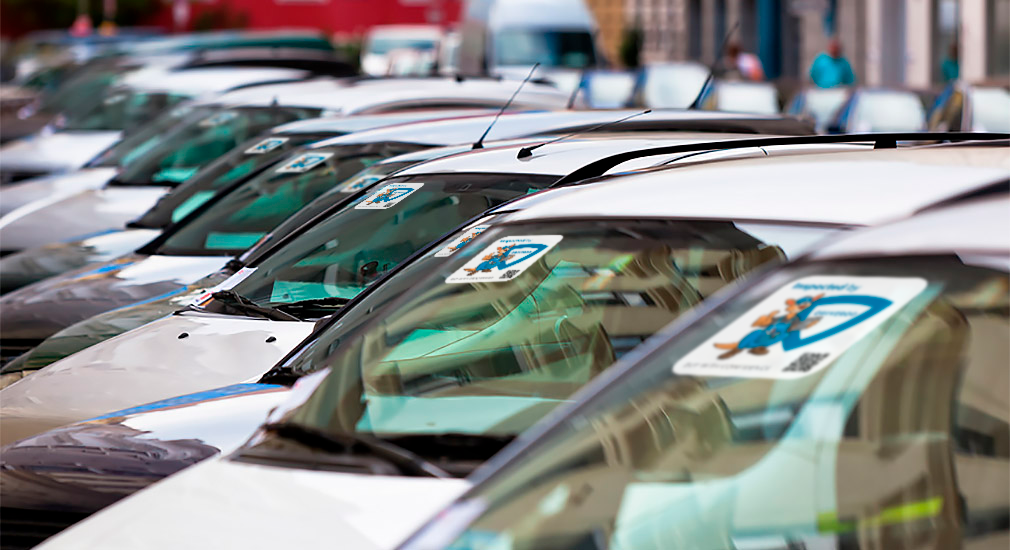 How are Dealers Using AI to Improve Relationships with Buyers?
We are currently operating in an era of digital disruption, marked by constant change, unpredictability, and doubt.  Cisco's Global Center for Business Transformation recently released a research study in which they surveyed 941 business leaders around the world in twelve industries.  According to the results, four of today's top 10 market share leaders in their category will be displaced by digital disruption in the next five years.  The threat extends not only to big companies, but also to entire industries.
For salespeople, digital disruption takes the form of lots of starts and stops in the communication with prospects and customers. Long gone are the days when potential buyers would simply walk into a local dealership and choose the best car for their wants, needs, and budget. Today, car buyers can access a wealth of information on cars and dealerships from social media, online reviews, blogs, and other online outlets. With 24/7 internet connectivity, most buyers have already formed opinions before they ever enter into a conversation with the dealer.  
Despite the wealth of information that is available to buyers – or perhaps even because of it – there are still many challenges inherent in the sales process. Buyers are looking for the best value for their dollar, and are aware that dealers are looking to achieve the highest sales margin possible. This dynamic causes buyer doubt and dilutes trust in the buyer-dealer relationship. An industry report by V12 found that auto buyers begin their purchase journey expecting it to be a "hassle" with retailers trying to control the buying process. When dealing with used autos, the buyer doubt increases, due to the lack of transparency of a specific used vehicle's maintenance and repair history. These challenging factors are compounded by increased competition in the dealership marketplace.
Consequently, the way that we sell needs to change. In the age of digital disruption, what sufficed as best practices in selling 10 years ago – or even 5 years ago – no longer applies.  In this volatile environment, salespeople need to quickly be able to connect, assess the knowledge of their buyer prospects, and then step in to function as knowledge brokers by filling in the gaps.
With the advent of cloud-based predictive analytics and Artificial Intelligence (AI) platforms, both buyers and dealers can access rich information on any specific automobile, new or used. The ability to access information such as vehicle maintenance and repair history, and to diagnose potential maintenance issues proactively, delivers the transparency needed to re-establish buyer trust in the auto buying process and with the dealerships themselves.  Employing new technology can also offer a competitive edge.
The greater the trusted relationship between the buyer and the dealer, the better reviews and recommendations the dealership will receive, creating a positive impact on future sales.
Driveroo Helps Dealerships Add Value through an AI-Powered Vehicle Inspection Mobile App
Build trust.  

Up to

82% of customers experience doubt when buying a used car. Driveroo helps dealers alleviate customer apprehension by offering increased transparency about a vehicle's condition through a digital inspection.  Making a pre-purchase report available on site boosts confidence in the dealer, and provides reassurance that the vehicle is safe and mechanically sound.
Streamline the reconditioning process.  

Driveroo knows the true meaning of "time is money" for the dealers, so we've focused on streamlining the used car reconditioning process, by building a network of highly trained ASE certified mechanics who can inspect vehicles in no time. For dealerships who want to use their own technicians, Driveroo has an easy to use SaaS app.
Grow online sales.  

These days,

79% of car buyers do their research online before visiting a dealership. By offering an upfront condition report, dealers can build trust and reduce uncertainty, and increase the chances of closing a sale by removing the need to visit other dealerships.
Learn more about how Driveroo can help your dealership – Request a free demo today!
All You Need to Know About a Driver Vehicle Inspection Report
The  "not-so" Modern-Day Car Buying Process