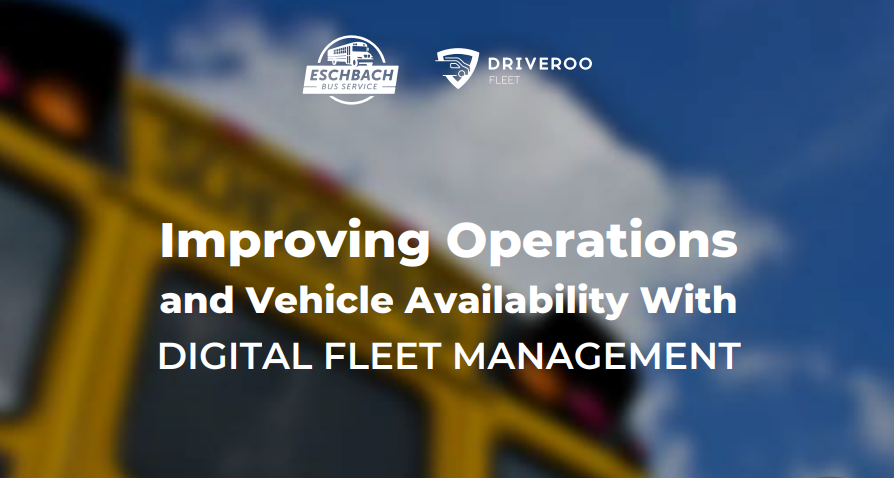 Eschbach Bus Service Case Study
Eschbach Bus Service has a long history of providing safe, efficient and reliable services for the schools of Southern Lancaster County in Pennsylvania. With over 70 years of experience, the company is the largest school bus service in its area, providing contracted services for schools and chartered buses for special events.

In 2014, Jake Menapace took over the leadership of the company as President with an eye to modernizing the business while continuing to build on the commitment to the schools and employees that Eschbach had always valued.
While Jake was surveying his industry contacts and conducting his own research, he began to learn more about digital fleet management using standard mobile devices. This seemed just like the approach he was looking for. Eschbach started with digitalizing the paper pre-trip and post-trip reporting by making the process available on driver smartphones with the Driveroo mobile app.

The results of each driver inspection were immediately available to Eschbach management and the maintenance team. In addition, digital inspections could also capture video and images, so that the maintenance crew could better understand the nature of the issues that were being found and respond accordingly. And the ability to capture mileage and operation hours also became the foundation for a much more effective preventative maintenance program…
What You Need to Know About Owning Amazon Delivery Business