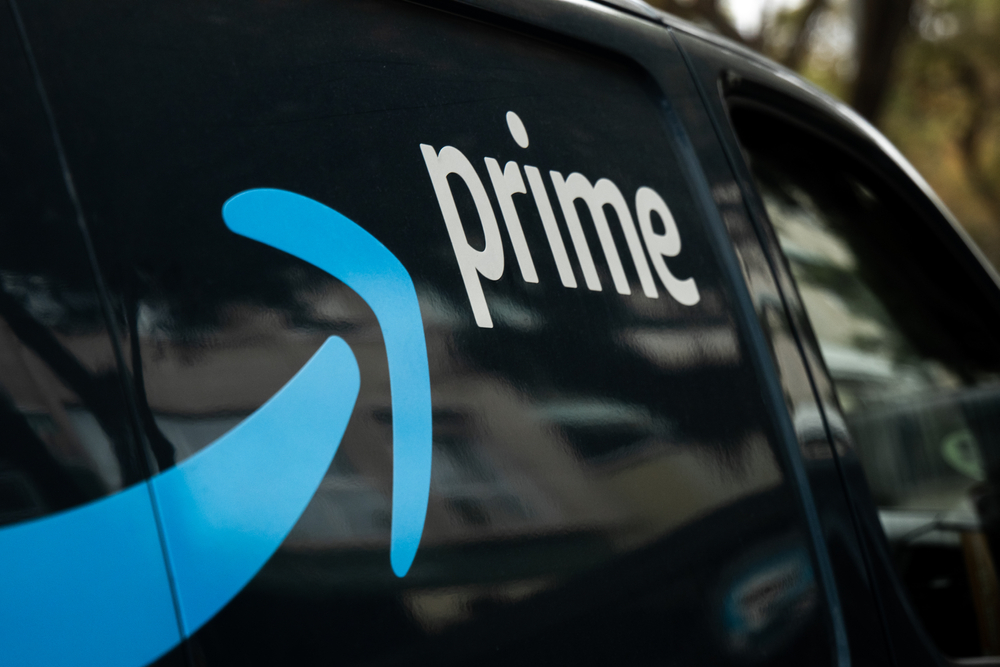 What You Need to Know About Owning Amazon Delivery Business
Owning an Amazon delivery business may sound like a pipe dream, but that's actually not the case at all thanks to the Delivery Service Partner (DSP) program.
Millions of Americans dream about owning a small business, but only a small fraction of these dreamers turn it into a reality. Why? Because it takes more than just an idea for a small business to succeed, and that's where Amazon comes in.
Since 2018, the Seattle-based giant has been giving entrepreneurs from across the country the opportunity to start their own independent delivery companies using its technology, processes, and logistics experience.
The pitch is certainly attractive enough to catch the attention of all entrepreneurs—both aspiring and seasoned—who like the idea of delivering packages for one of the fastest-growing retailers in the world: Amazon DSP owners can earn up to $300,000 a year in profit with startup costs as low as $10,000.
What Is the Delivery Service Partner Program?
It takes a lot of effort and resources to deliver billions of packages every year, which is why the Amazon logistics department is constantly evolving its end-to-end supply chain, trying to come up with innovative solutions that would make it possible for customers to receive their orders sooner.
In 2015, Amazon launched an urban delivery program called Flex, aiming to bolster its late mile delivery business and simultaneously decrease its reliance on third-party delivery companies such as FedEx, UPS, and DHL. According to Amazon logistics boss Dave Clark, the Delivery Service Partner (DSP) program is the next big building block of the company's logistics infrastructure.
This program is essentially a meal kit that allows anyone to start their own delivery business using Amazon's tools and technology. Amazon DSP owners can then enjoy access to a steady delivery volume, hands-on training, and discounts on many assets and services, most notably vehicle leases.
If this sounds too good to be true, that's because we have yet to discuss the reality of owning an Amazon delivery business. Delivering Amazon packages as a Delivery Service Partner requires substantial commitment and many of the same skills all small business owners need—regardless of whether they deliver packages or sell handmade goods.
The Reality of Owning Amazon Delivery Business
Owning an Amazon delivery business isn't a shortcut from rags to riches. Instead, it's one of the most attractive business opportunities in the logistics industry because it doesn't require virtually any previous experience or startup capital. What it does require, however, is the ability to develop a team of hardworking drivers and its day-to-day activities in a high-speed and ever-changing environment.
Delivery business owners who start working with Amazon receive three weeks of hands-on training and access to a comprehensive toolkit containing everything they could possibly need to keep their operation running smoothly by scheduling drivers, setting up team routes, leading morning huddles, tracking drivers, reviewing fleet metrics, and so on.
Each Amazon DSP owner can operate up to 40 trucks and earn as much as $300,000 a year, or $7,500 per route per year. This number doesn't take into account ongoing operational costs, which include driver costs, vehicle costs, administrative costs, and other asset costs. That's because Amazon's payment structure is based on the number of vehicles, route length, and the number of successful deliveries.
As such, Amazon DSP owners should be prepared to settle for somewhat slimmer margins than what delivery business owners are used to in exchange for a steady stream of work and on-demand support. But judging by the huge number of applications Amazon has received since the launch of the Delivery Service Partner program, it seems that delivering without worrying about driving sales makes everything worth it.
The Delivery Service Partner program has the potential to create thousands of small businesses across the country and give their owners and employees access to a steady stream of work provided by one of the fastest-growing companies in the world. Of course, owning an Amazon delivery business isn't without its challenges, but Amazon is trying hard to make them easy to overlook.
Last-Mile Delivery Metrics: The Importance of Tracking Performance
Eschbach Bus Service Case Study