Simplicity by Design
Manage complex fleet operations with an intuitive digital Dashboard designed to simplify the workflows of everyone in your business
A Custom Fit
Customize your Driveroo software to match the specific needs of any fleet, large or small, in any industry, from transportation to next-day delivery
Concierge Service
We configure your software to integrate all your processes, reports and features – putting you firmly in the driving seat. Just Ask Roo!
The Web-based and Mobile Fleet Management System that Puts You in Control
Get a 360-degree view of your fleet distribution. Monitor data such as average fuel consumption, service availability, planned maintenance and more.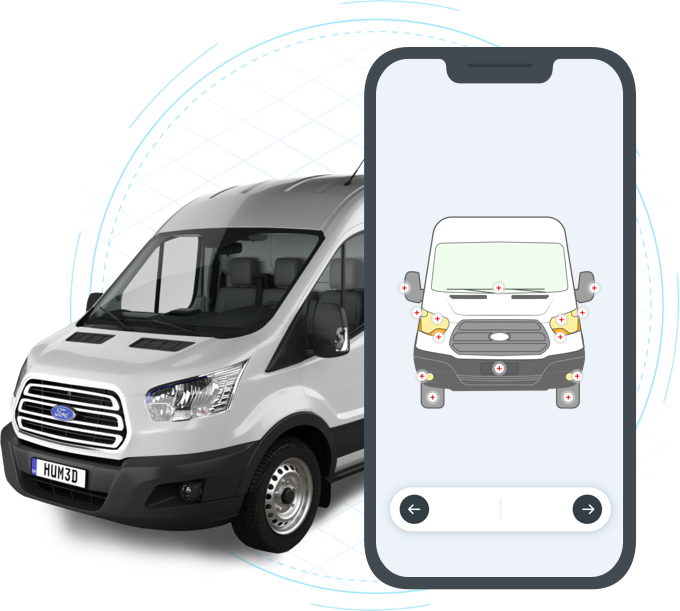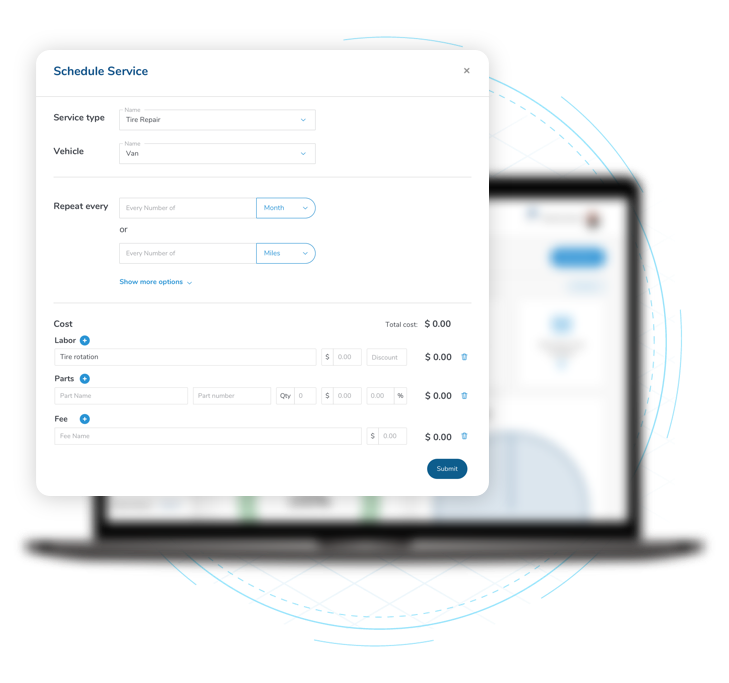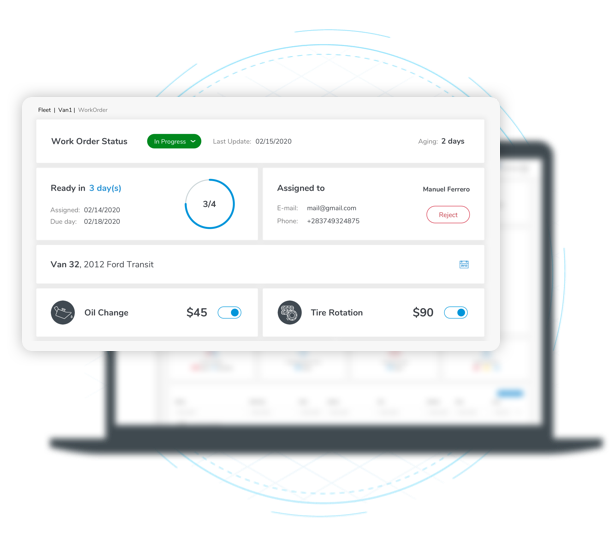 MANAGE YOUR FLEET OPERATIONS
eDVIR: Verified Inspections
Streamline the vehicle inspection process to minimize downtime, maintain vehicle health and ensure legal compliance. The intelligent mobile app empowers drivers to complete inspections without the paperwork – all in a few quick and easy steps.
Scheduled Maintenance
Design preventative maintenance schedules based on vehicle mileage or vehicle inspection data. Set up custom vehicle maintenance reminders for managers, drivers and everyone in your team.
Work Order Tracking
Assign maintenance tasks and track the progress of work orders. Share work-order completion data, repair costs, and more. Automate routine maintenance processes for maximum efficiency.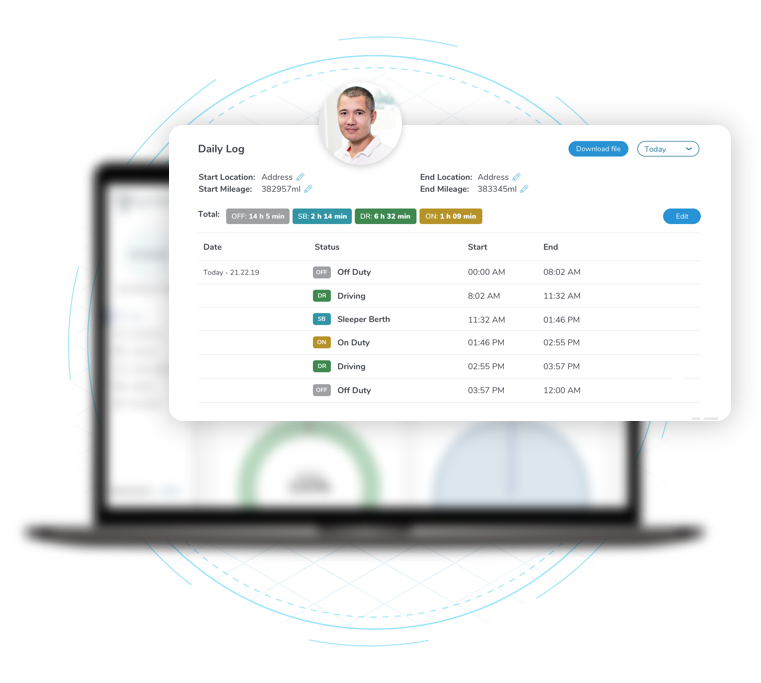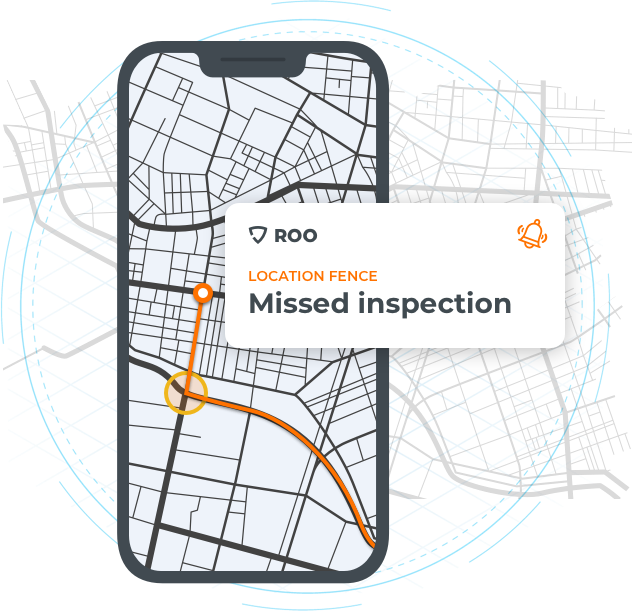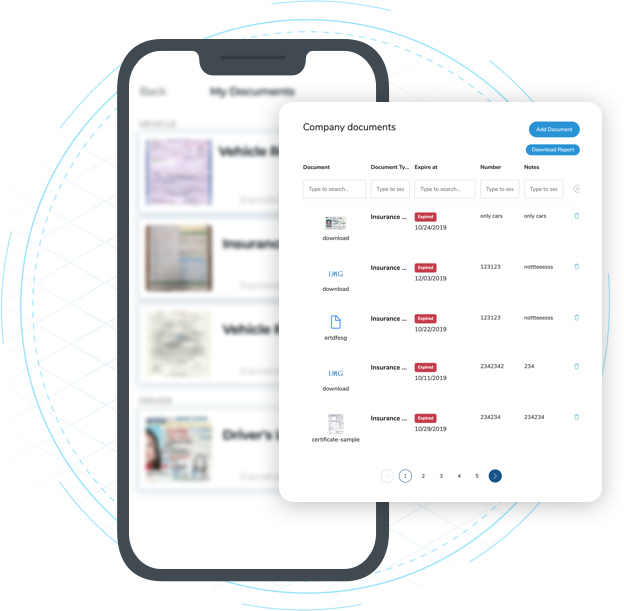 MONITOR YOUR MOBILE WORKFORCE
Proactive Driver Management
Ensure driver behavior complies with the rules surrounding rest breaks. Assign drivers to specific vehicles based on current availability. Receive notifications of missed or incomplete inspections.
Geofencing
View the real-time location of your vehicles. Get alerts when drivers stray outside designated zones, or when vehicles leave a specified location without a completed vehicle inspection.
Document Management
Ensure that all licensing and registration documentation stays up-to-date. Securely store and manage any records online, and assign individual access rights to drivers, managers and other members of your team.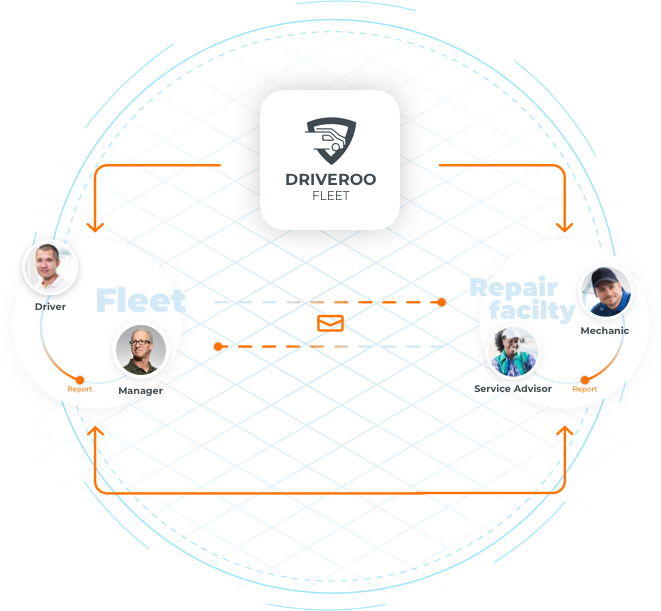 YOUR 360-DEGREE NETWORK
Giving you a complete real-time overview of fleet maintenance operations
At Driveroo, we know the challenges that come with maintaining a fleet. From last-mile delivery to transportation and logistics, from school buses to construction, all fleets need to be carefully managed to ensure that everything runs smoothly, safely and efficiently.
We understand that the condition and mobility of your fleet have an impact on the reputation and image of your business, as well as its general productivity.
Driveroo empowers fleet managers to maintain a happy, healthy and productive fleet by providing a streamlined solution for the fleet processes, both in-house and outsourced.
CUSTOMERS SAY
At my company, our mission is to continue to provide the absolute best in remembrance services. To do so, it's critical that we maintain a quality fleet, prior to Driveroo we could only be reactive, now we have the transparency required to maintain our Fleets in their best possible condition.
Robert
CEO
Every time my business grew the overhead of maintaining my fleet went up exponentially. I would not have been able to double my business this year without implementing Driveroo Fleet.
Amazon Last Mile Fleet Company
CEO
We have been using Driveroo in our shop for a couple of weeks now and as the service writer actually seeing the inspection with pictures and then being able to send them over to my customers has been amazing! Seeing things helps me be more confident in what I am selling. And our customers absolutely love being able to see what's going on and makes it a much more transparent process!
Sarah
Service Advisor