Driveroo Inspector App
a powerful easy to use digital vehicle inspection tool proven to sell more repair work
TURBOGRAPHIC TECHNOLOGY
Visual input technology that helps streamline inspection process
VIN SCANNER AND DECODER
Decode VIN number with a single tap of a button
UNLIMITED PICTURES WITH EDITING AND MARKUP
A picture is worth a thousand words. Convey messages with easy to understand snapshots, add comments if necessary
ARO INCREASING REPORTS
Communicate with customers through convincing reports that help sell repairs
CUSTOM INSPECTIONS
The inspection is flexible to reflect your specific needs
VOICE-TO-TEXT
Select answers and voice-to-text to cut down on typing
NO STORAGE OR PICTURE LIMIT
Take as many pictures as any given inspection requires
ENGAGE CUSTOMERS
Direct communication with customers from a mobile device, including texting or emailing vehicle photos, can speed up the approval process.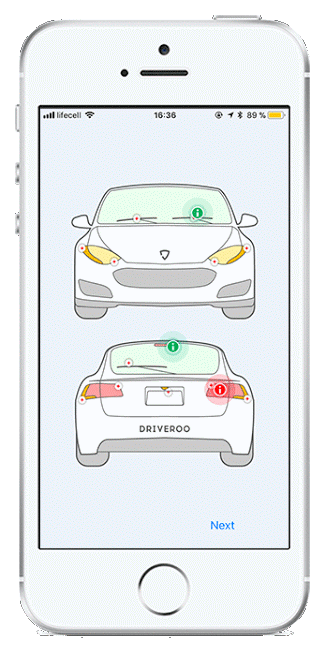 All the features
are available now
from your mobile device
Driveroo report is a marketing tool for your shop
Easy to read and professional looking reports
Create reports that make it easy for customers to understand and approve repairs. Include an unlimeted number of pictures, add commentaries and highlight the key issues.
Driveroo report is supported with recommendations to help customers evaluate the urgency of the repair.
Driveroo report is easily shared and accessed via a link on any mobile device.
Single click text or email to customer
Print for presentation to customer
No app required for the customer
Receive read notification upon customer viewing the report
Enables customer to call, email, or text the shop within the report
Customer is presented with pictures, videos and notes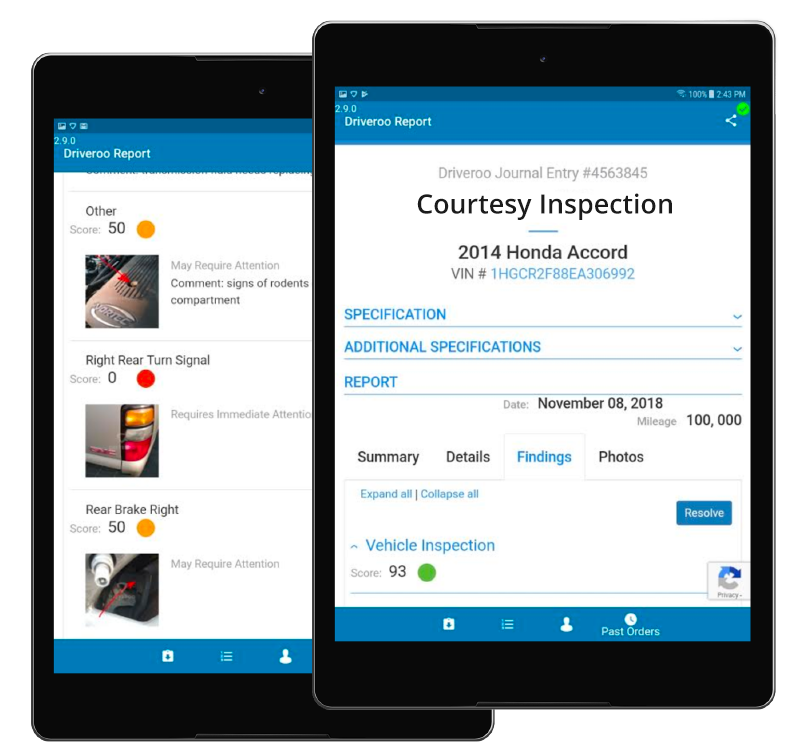 Management System
Web Based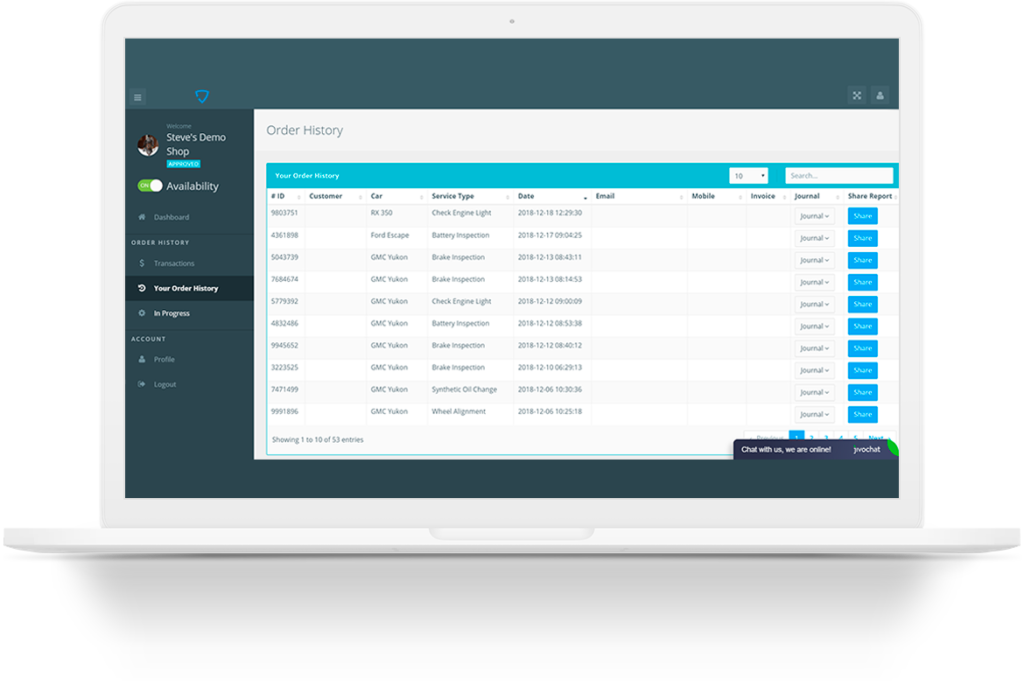 Driveroo technology will make your busy shop more efficient
Manage account and profile
View vehicle inspection history
View financial transactions
View and manage inspection progress
Forward service recommendations and estimate directly to the customer
Return On Investment
We calculate the revenue by multiplying the number of DVI's completed by the average ARO, then multiplying that by the % increase you've received since using DVI's
PRICING
Base

Free60 days
60 Days Statistics
–
–
–
Pro

$

29per month
Unlimited Statistics
Advanced Tracking
Customers Support
Video Learning
THE APP HAS A GREAT START.
WANT TO HEAR SOME NUMBERS
TO CONVINCE YOU? HERE WE GO:
VEHICLE INSPECTION REPORTS