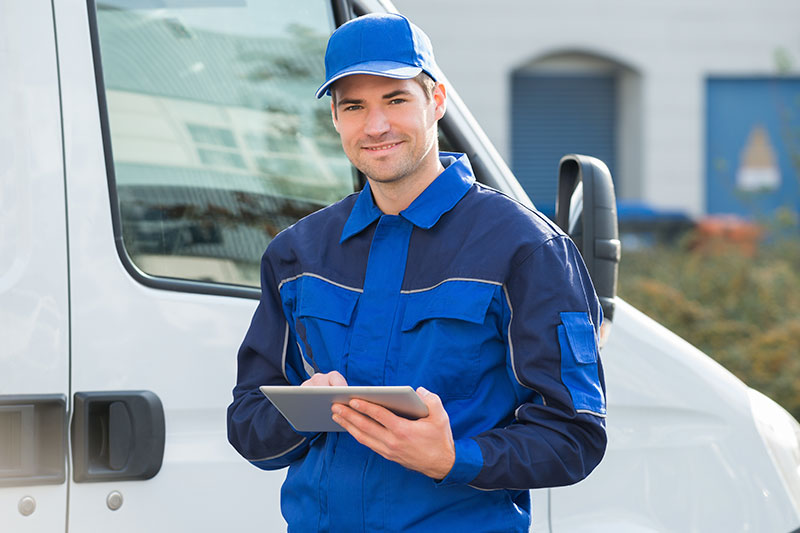 All You Need to Know About a Driver Vehicle Inspection Report
What is a DVIR?
If you drive a commercial motor vehicle, you're required by law to complete a formal driver vehicle inspection report on a daily basis to ensure you're safe to be on the road. It's crucial to perform both a pre-trip inspection and post-trip inspection to guarantee your vehicle is in adequate condition.
Not only does that allow you to stay on top of defects or deficiencies, it also benefits the company when it comes to fleet management. DVIRs must be stored on-site for at least three months by the motor carrier after the report has been submitted.
How It Works
In all honesty, the FMCSA have constructed a brilliant system, which is why it's no surprise that DVIRs, in conjunction with roadside safety checks, prevent roughly 14,000 crashes annually. So, if you're in charge of a commercial motor vehicle – truck drivers for instance – the process is relatively straightforward.
We'll state the steps here for you:
1) Vehicle Inspection
Before you hit the road, you'll need to perform a pre-trip inspection, which covers under the hood, assessing for any defects or deficiencies and checking the vehicle functions properly. A post-trip inspection will then carry over into the following day.
2) Report Defects
If any defects or problems are discovered that would prevent the vehicle from operating safely, they must be reported.
3) Signing the Report
Once the DVIR has been completed, the driver must sign it and submit it to the motor carrier.
4) Certify Repairs
It's the responsibility of the motor carrier to have any problems corrected immediately before the vehicle can be used. Once repairs have been made, they must be certified.
What It Covers
In terms of carrying out a DVIR, you need to know exactly what it covers so you can perform it thoroughly. If any aspect is missed out, it will void the vehicle inspection report and you won't be adhering to the regulations stipulated by the FMCSA.
So, to ensure you have the knowledge required, we've outlined all of the parts and accessories that it covers:
Lights & Indicators…
Headlights should be working properly
Full beams should be checked
Hazard lights should be checked
Lenses should be free from discoloration
Windshield, Wipers, Sun Visor & Mirrors…
Wipers should be working correctly
Windshield should be free from cracks
Washer fluid should be topped up and working properly
Wiper blades should not be damaged
Wheels & Tires…
Tires should be inflated to an adequate level
Wheel nuts should be tightened
Tire walls should not have cuts or bulges
Tread depth should be checked
Doors & Seat Belts…
All doors should open and close properly
Seat belts should not have any fraying or damage
Seat belts should be functioning correctly
Fire extinguisher should be ready for use
Additional…
No fluid leaks from engine, fuel system or waste water tank
Tail lights, reflectors and indicators should be working properly
Horn and speedometer should be checked
Steering system should not present any difficulty
Sufficient fuel to reach your destination is necessary
Brakes should not feel spongy or slack
Switches and warnings should be working correctly
Benefits
As you probably understand by now, there are several benefits to the DVIR process for the driver, the motor carrier and the general public. Here are just a few:
Helps with fleet management to keep all vehicles in good condition and operating
Ensures that the motor carrier doesn't violate compliance
Reduces the risk of crashes as the vehicle will always be safe for road use
Limits downtime by finding defects or deficiencies at the earliest possible time
Summary of DVIR Regulations
Under the 49 CFR 396.11, which is set out by the Federal Motor Carrier Safety Administration in the United States, all commercial motor vehicles must carry out DVIRs every single day. However, in 2014 the FMCSA announced that single drivers no longer need to submit a report if zero defects or deficiencies are found. But, if a vehicle carries passengers, pre-trip and post-trip inspectors have to be submitted and the data must be stored.
Penalties
Of course, if you fail to comply with the regulations set out by the FMCSA, you'll face a series of punishments. Carriers that don't take DVIRs seriously are subject to hefty fines from the Department of Transportation, as well as additional fines from the officer.
On top of the fines, a motor carrier can also expect to lose further revenue thanks to the unexpected downtime they'll encounter. Why? Because if a vehicle is found to be unsafe for road use, it will immediately be placed out of action until the repairs have been made. Oh, and the CSA score could be drastically affected.
Save Time – Go Electronic
Despite being in existence for some time now, you don't need to opt for the old-fashioned written report method. You see, nowadays, advanced technology has made it possible to complete DVIRs much more efficiently. With eDVIR, drivers can submit reports in real time through a smartphone or tablet, which speeds up the entire process.
How are Dealers Using AI to Improve Relationships with Buyers?