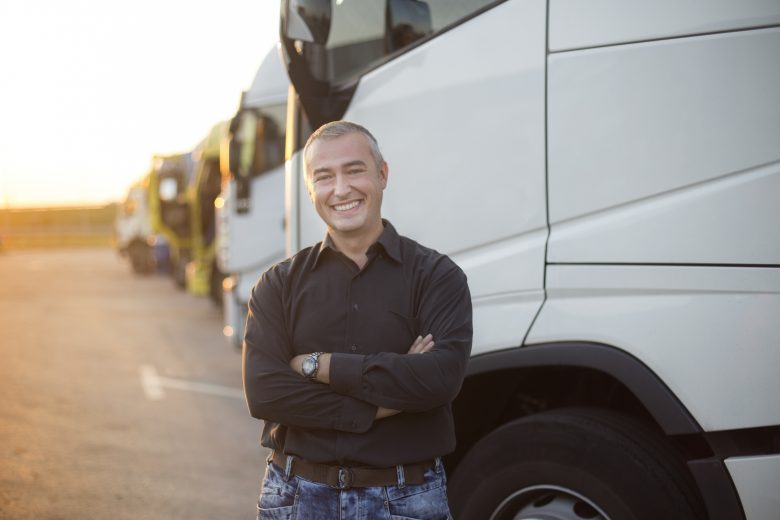 5 Reporting Tips for Fleet Drivers and Managers
The Driveroo eDVIR Delivers Value to Fleets
Fleet managers have many considerations to navigate on a daily basis. From driver schedules, to maintaining vehicle compliance for inspections, dealing with accidents (that can happen at anytime), and efficiently managing time and costs, there never seems to be enough hours in the day. To tackle this challenge, today's fleet managers are utilizing digital tools to streamline processes and drive efficiencies. Digital apps provide the ability to better maintain regulatory compliance, allow drivers to virtually clock -in and clock-out, store vehicle condition reports securely in the cloud, and standardization accident reporting, saving fleet businesses time and money.

Below are 5 tips fleet managers can employ to drive greater efficiencies in the short and long-haul.

Go Digital
The first reporting tip for fleet managers and drivers is to go digital with an eDVIR. Ditch the out-dated paper based booklet. Time consuming, subject to misinterpretation, and easily torn or worn, these paper based reports have been long overdue for an update. Non-passenger carrying drivers spend millions of hours each year completing non-defect DVIRs. This time could and should be dedicated toward more productive functions. The average DVIR inspection takes 3 hours and 30 minutes to complete. The Federal Motor Carrier Safety Administration (FMCSA) estimates the monetized value of this time at $1.7 billion per year.
Implementing an eDVIR cuts down time spent on reports and allows for greater accuracy, saving time and costs on repairs. An eDVIR app can also assist in avoiding fines by providing greater real-time insight into vehicle maintenance – which leads to the next tip.

Maintain Compliance
Implementing an eDVIR system can help fleet managers avoid fines, maintain compliance with FMCSA requirements, provide greater insight into fleet and vehicle issues, and minimize risk, accidents, and trauma. According to Gregory Hooyman of Payne and Dolan, "Vehicle monitoring systems can communicate with the safety and maintenance departments from the road to advise them of problems so they can be ready to repair the vehicle when it returns, rather than having to wait until the trip is over and the driver submits a paper DVIR." Driveroo makes being fully FCSMA compliant very easy for drivers, ensuring all fleet vehicles pass criteria and in turn, making drivers more efficient and company oriented, while on the job.

Be Mobile
Today's eDVIR apps offer in-depth vehicle inspections directly from any smartphone so that fleet managers know the current status of each car or truck in their fleet. The Driveroo eDVIR app for fleets lets drivers create daily pre-trip and post-trip vehicle inspection reports right from their smartphone or tablet. Fleet managers can then review, organize and monitor each report instantly. Anytime new damage on a vehicle is reported or scheduled maintenance is needed, Driveroo will automatically let you know.
Additionally, virtual fleets can deploy services to allow drivers to clock in and out while confirming compliance with labor laws and regulations. This provides a more accurate keeping of records and allows for increased driver schedule optimization.

Cloud Storage
With Driveroo, inspection records are stored in the web-based security of the cloud to audit and archive the condition of each vehicle. Cloud based reporting and storage significantly helps fleet managers record and store their fleet's accident history in one secure and easy to access system that works with all desktop, laptop and mobile devices. Not only are fleet managers able to access the current condition of each vehicle in the fleet, but they can also review the condition of the entire fleet supplying managers the ability to optimize drivers and vehicles in real-time saving valuable time and costs.

Standardize Reporting
Standardize and digitize accident reporting for your entire fleet. Aside from any unfortunate damages or injuries caused by accidents, DOT-qualifying accidents also raises concerns to the FMCSA who can then closely monitor the companies involved. It's often not a matter of "if",but "when" an accident will occur. In these instances, to maintain the best position for the driver and the fleet company, it is highly recommended to be knowledgeable and up to date with the latest identifiers for a DOT-qualifying accident. The specific FMCSA criteria includes:
Any number of human fatalities
Bodily injury to at least one individual that requires medical attention away from the scene
At least one vehicle involved incurs disabling damage that requires a tow-away
The accident must have occurred on a public road
Accidents are bad enough – reporting and managing reports is easy with Driveroo.

Fleet managers face unexpected expense and logistical complications when vehicles are taken out of commission for repair. Driveroo's technology offers a more effective way to service, inspect, and maintain their vehicles by providing the necessary insight for fleet managers and service shops to make better decisions, based on real data. eDVIRs such as Driveroo keep commercial vehicles on the road and enable businesses to keep going.

"Given our current rate of growth, we expect to double our business in the coming quarter, and every time our business grows, the overhead of maintaining our fleet goes up exponentially," said Armen Gasanyan, CEO, Delivery Guys. "Since implementing Driveroo, our delivery vehicles are more likely to be safe, ready, and available, resulting in fewer missed routes and happier drivers. Our drivers are also spending less time on pre-trip and post-trip inspections. Driveroo will help us to scale by allowing our entire team to focus on our core business — delivering packages."

Sign up for a demo today

Avoid Fines and Vehicle Downtime
School Bus Technology Is Keeping Kids Safe