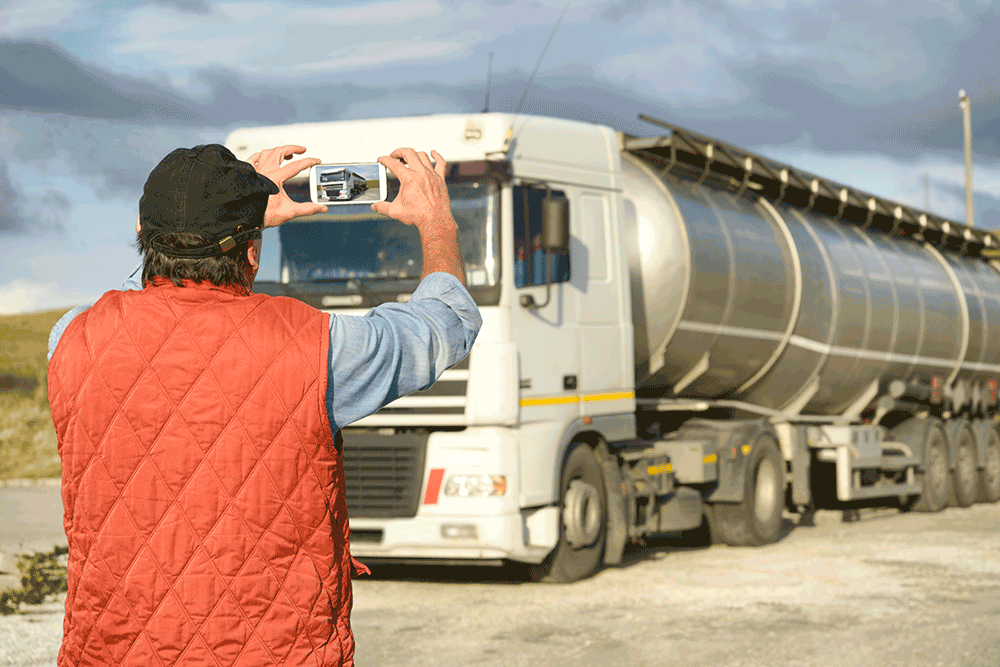 Trucking for a Living: What is a DOT Inspection?
What is a DOT inspection?
For commercial truck drivers, it is critical to thoroughly understand each step and level of the DOT inspection process to keep the trucks they drive on the road and with minimal time spent at inspections. The Department of Transportation provides the inspections, sometimes at random, to ensure commercial trucks are safe and up to date on commercial vehicle requirements.

In the article below, you will find the details of each of the 6 levels of the DOT inspection process.
Which Vehicles are Included in the Inspections?
According to the Department of Transportation, every Commercial Motor Vehicle or CMV that weighs 10,001 pounds or more must have an annual exam. Because of the weight requirement, most vehicles are more than two axles in size. This requirement typically applies to "Big rigs" and other commercial haulers.

The government expects each vehicle to be in good working order with special attention paid to any hazardous materials. If a DOT inspector finds any violations, the truck driver must correct them before the operation can resume.
What are DOT Inspection Levels?
Federal DOT inspection requirements can be somewhat complex. To simplify the inspection requirements, the inspections are divided into 6 levels.six levels.Each level has a unique set of evaluations.
The levels include:

• Level I: North American Standard Inspection

• Level II: Walk Around Driver/Vehicle Inspection

• Level III: Driver Only Inspection

• Level IV: Special Inspection

• Level V: Vehicle Only Inspection

• Level VI: NAS Inspection for Radioactive Shipments

The level of DOT inspection depends on many factors. For example, the Level-I evaluation is required each year. The other levels might be randomly applied to your vehicle throughout the year.
Learning More About DOT Inspection Levels I through III
Level I is the most thorough of the inspections. Federal DOT inspection requirements state that this level must include these visual checks, such as:

• Current medical certificate and driver's license

• Log books for service times

• Drug and alcohol evaluation

• Parts and accessories under the hood and in the cab, including seat belts, brakes, headlights, taillights, wheels, steering and many more

During a Level-II evaluation, the driver goes through the same checks as Level I but without a technician under the vehicle.

Level-III inspections involve the driver only, which requires just the paperwork involved with his or her safe-driving record and medical papers.
Breaking Down DOT Inspection Levels IV through VI
Federal motor carrier safety includes verification of specific repairs or issues with a vehicle.

Level-IV inspections simply check on a claim associated with a truck.

Level V is a thorough evaluation of the vehicle itself. The driver does not have to be present for this exam.

There is a special inspection for radioactive shipments, which takes about an hour to complete. The NAS inspection for radioactive substances is especially important so that everyone is safe on the road while moving volatile items.
Basic Habits to Start Now
Get your own pre-trip inspection app. Aim to be your own DOT inspector to minimize any  inspection surprises down the road. Check your brakes, steering system and other critical items before each trip. Repair any issues whenever necessary.

Maintain a clean and orderly vehicle interior and give the vehicle an exterior wash. A clean truck conveys a sense of organization and adherence to regulations.
Organize Yourself Beforehand
For truck drivers, it's easy to forego the time logs on the road, but be careful to not fall into this bad habit. Be sure to log every minute of your work and resting times as the DOT inspectors want to see your documented habits. An organized and up to date log tells them if you're being safe on the road with an alert mind.

Organize all of your logs, certificates and other paperwork into an easy-to-find file when you're stopped by the DOT inspection, the paperwork is ready to go. Drivers who struggle to find their paperwork will seem disorganized. A Level-One inspection may be on the horizon when an official suspects violations.

Lastly, remind yourself to be a professional during any inspection. It is a reflection on you and the trucking company you drive for.

Drowning in Fleet Management Paperwork?
Go Digital with Driveroo Digital Vehicle Inspection Checklist