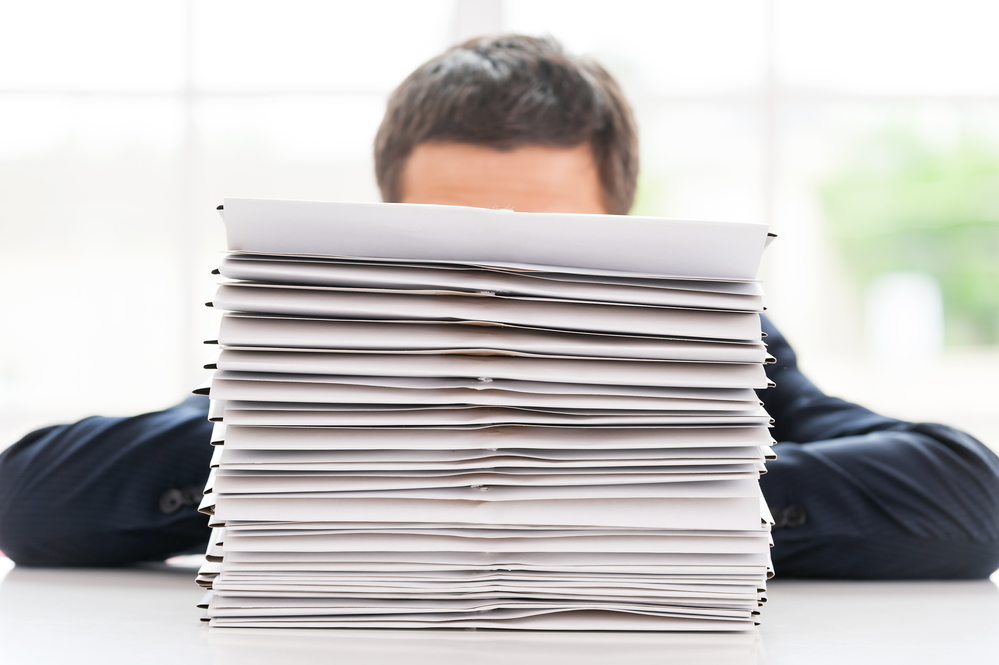 Drowning in Fleet Management Paperwork?
Electronic Driver Vehicle Inspection Reports (eDVIR) save time and money and while helping to build a better relationship with your customers

If you drive a commercial or passenger-carrying vehicle, or if you manage a fleet, you are probably way too familiar with the Driver Vehicle Inspection Report (DVIR). Drivers are required to complete the DVIR on a daily basis for any commercial vehicle they operate, as mandated by US Federal Law. The DVIR is provided to capture any defects or deficiencies found by the driver that could impact mechanical operation or cause safety issues with the vehicle. Upon completion, DVIRs are submitted to the vehicle's owner/fleet carrier so that the necessary repairs can be made.
The challenge
Up until now, DVIRs have typically been recorded in old-fashioned paper-based booklets. These paper-based reports can be time-consuming to fill out, are subject to misinformation and misinterpretation, and cost time to process.
Currently, non-passenger carrying drivers spend about 46.7 million hours each year completing non-defect DVIRs. This time could and should be dedicated toward more productive functions. The average DVIR inspection takes 3 hours and 30 minutes to complete. The Federal Motor Carrier Safety Administration (FMCSA) estimates the monetized value of this time at $1.7 billion per year.

The typical car on the road in the U.S. is a record-high 11.5 years old. Older vehicles are simply lasting longer. According to a 2015 article by USA Today, the number of vehicles on the road that are over 25 years old (made in 1990 or earlier) is about 14 million, up from approximately 8 million in 2002. Meanwhile, the number of vehicles that are 16 to 24 years old is 44 million, up from 26 million in 2002, according to IHS. The prevalence of older cars on the road translates into more maintenance needs and more opportunities for auto repair shops that utilize technology to diagnose potential issues.
The solution
Enter the Electronic Driver Vehicle Inspection Report (eDVIR). The eDVIR eliminates the time-consuming challenges of filling out paper-based inspection reports and provides much greater accuracy of vehicle mechanical and safety issue reporting. The time and cost savings, combined with the increased accuracy, can have a significant positive financial impact on the carrier's business. Implementing an eDVIR system can help fleet managers to avoid fines, maintain compliance with FMCSA requirements, provide greater insight into fleet and vehicle issues, and minimize risk, accidents, and trauma.
eDVIRs keep commercial vehicles on the road and enable businesses to keep going. According to Gregory Hooyman of Payne and Dolan, "Vehicle monitoring systems can communicate with the safety and maintenance departments from the road to advise them of problems so they can be ready to repair the vehicle when it returns, rather than having to wait until the trip is over and the driver submits a paper DVIR."
Driveroo's Turbographics make eDVIR easier
Driveroo enables in-depth vehicle inspections directly from any smartphone. Its cutting edge Turbographic technology turns images into quick and easy inspection points that go beyond language barriers. Complete inspections can be made in under 45 minutes. Compliance chores are minimized and training costs are reduced.

What's more, the Driveroo network allows for access to a nationwide network of BAR licensed shops to quickly solve any discovered repair issues, minimizing vehicle downtime and increased fleet/ carrier efficiency.
Compliance made easy
Finally, when it comes to compliance, it pays to maintain a well-run fleet/carrier business. Driveroo delivers full FCMSA Compliance to make sure all vehicles pass criteria. Virtual fleets can deploy services that allow drivers to clock in and out while confirming compliance with labor laws and regulations. eDVIR inspections are stored in the cloud to audit and archive the condition of each vehicle. Driveroo also provides driver education elements, including the deployment of training, tests, and quizzes that sync directly to the driver's eDVIR mobile application.
Why continue to drown in paperwork when you can streamline your systems with Driveroo 's eDVIR?  Sign up for a demo today
Increasing Revenue on Your Everyday Automotive Repair Order
Trucking for a Living: What is a DOT Inspection?