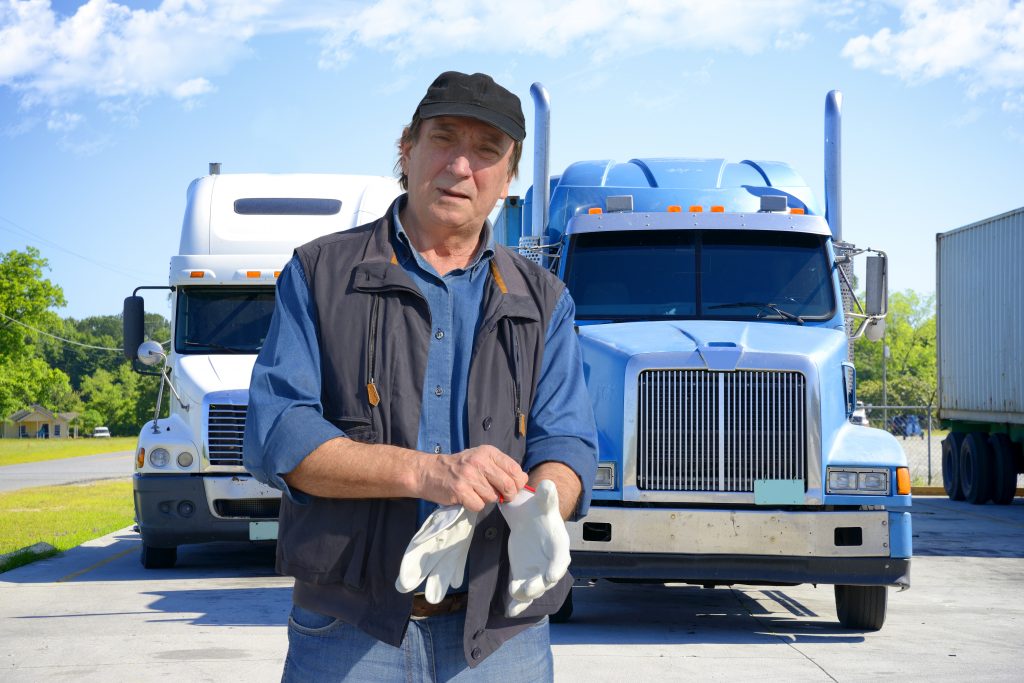 In a COVID-19 World, a Pre-Trip Inspection Is No Longer Optional
In 2019, Commercial Vehicle Safety Alliance (CVSA) officials conducted a mass inspection. Of the more than 12,000 commercial vehicles they inspected, 18 percent failed.
The CVSA pulled those vehicles from the road. Operators faced huge costs from:
Corrective measures
Lost time
Fines
Other expenses
Those costs could have been avoided using simple pre-trip inspections. Keep reading to learn why these inspections are so important and why your company should be using an expanded pre-trip inspection checklist every time.
Why Pre-Trip Inspections Matter
There is a common misconception among commercial fleet drivers that pre-trip vehicle inspections are optional, unimportant, or even a waste of time. It is up to companies and commercial fleet managers to educate drivers on the key role that inspections play in corporate safety and success.
Pre-Trip Inspections Are the Law
The Federal Motor Carrier Safety Administration (FMCSA) requires in CFR 396.11 that:
All commercial vehicles are inspected by their drivers before use
Drivers complete a written record of their inspections (called Driver Vehicle Inspection Reports or DVIRs) each time
Drivers not operate vehicles found to be unsafe
Repairs noted as being necessary in previous DVIRs be completed before the vehicle is driven again
Failure to abide by these rules opens companies and drivers up to fines and penalties. It can also lead to harsh legal and financial consequences in the event that an uninspected or improperly inspected vehicle is involved in an accident.
Pre-Trip Inspections Improve Safety
What is a pre-trip inspection for? First and foremost, it is about safety. Properly conducted, an inspection will prevent more than twenty of the most common safety violations.
This helps drivers avoid operating unsafe vehicles. It reduces the likelihood of accidents and injuries and maximizes drivers' chances of getting where they are going without incident.
Pre-Trip Inspections Save Money
Inspections allow fleet managers to stay on top of vehicle maintenance efficiently and in real-time. They enable fleets to:
Stay on appropriate maintenance schedules
Plan and schedule maintenance tasks for times when they are the least disruptive
Understand their asset usage patterns
Identify problems with fuel mileage and other indicators while problems are small, thus avoiding bigger problems later
Pre-Trip Inspections and COVID-19
In the era of COVID-19, knowing how to do a pre-trip inspection and doing it correctly is more important than ever before. In fact, inspections can play an essential role in keeping your staff, customers, and business partners safe from the pandemic. Inspections:
Reduce incidents, which reduce the need for tow trucks and other outside contacts during travel
Are being widely expanded to cover cleanliness and other health safety aspects
Keep your fleet clean, sanitized, and safe with a minimum of extra effort and disruption
Embed a safety and health culture into your daily operations
What Do Inspections Cover?
By law, every pre-trip inspection must include a review of the vehicles:
Wheels
Brakes
Lights
Reflective surfaces
Interior cleanliness
Cabin safety features
Maintenance due or coming due
In the COVID-19 era, your pre-trip routine might include specific checks to ensure that the vehicle's interior has been wiped down and sanitized, as well. Further, your in-cab pre-trip inspection checklist might include checking for personal protective equipment such as masks and hand sanitizer where appropriate.
While these changes seem small, they can have a large impact on:
Driver and workforce health
Absenteeism and illness rates
Perception of your company among partners, clients, and the general public
Digital vs Paper Inspection Reports
Paper inspection reports are notoriously cumbersome. Even well-implemented, they are known for having a host of problems.
Reports are time-consuming to complete
Paper forms can be lost, damaged, or turned in late
Drivers' writing can be difficult or impossible to read
There are often delays in fleet managers finding out about vehicle problems
Fleet managers can have difficulty identifying where drivers are skipping or rushing their inspections
Drivers completing paper forms who do not understand a data point have no way to get the information they need right away
Digital reporting solves nearly all of these problems. Easy-to-use inspection apps:
Are always available at the touch of a button
Are always legible and turned in immediately
Provide real-time information to fleet managers and maintenance crews
Can contain helpful visuals and links to commonly asked questions and answers for drivers who need assistance
Can cut the amount of time it takes to complete an inspection in half
Reduce errors by auto-sensing or digitally capturing information like VIN numbers
Allow drivers to snap photos of vehicle damage and attach them to the report for comprehensive, accurate, and useful record-keeping
Reduce communication errors between drivers, fleet managers, and fleet maintainers
Digital reports can provide iron-clad protection for drivers and companies when accidents occur. Their seamless and thorough nature leaves prosecuting attorneys no ground to stand on in attempting to place blame on the commercial vehicle or its driver.
In the age of COVID-19, being able to document active daily steps toward fleet health and safety also protects companies and their employees, both legally and in the court of public opinion.
Make Inspections Safer and Easier With Driveroo
Creating your own digital DVIR system can be time-consuming, costly, and risky. Implementing it can be worse.
Driveroo fleet inspection solutions take the stress and risk out of fostering a safety-first culture within your organization via digital DVIRs.
User-Friendly Interface
Driveroo user-friendly interface appeals to even the most dubious and tech-clumsy drivers. Drivers can work through the inspection at their own pace and in any order, offering them maximum flexibility and control. Built-in guidance and visuals eliminate confusion and reduce driver stress.
Customized Routines
Driveroo's interface is completely customizable. This gives you the power to track specialized details important to your company as well as the standard data points legally required for all fleets. It also enables you to integrate the app with your company culture in ways that reinforce the power and importance of both.
Concierge Service
You don't need in-house tech gurus to handle the set-up or roll out. Driveroo's customer-centric staff provides concierge-level services to every client. We make sure that everything is configured to your unique needs and standards for a flawless, hassle-free setup.
Up Your Pre-Trip Inspection Game Today
If you're still using clunky, out-dated and inefficient pre-trip inspection checklists, it's time to upgrade. Request a demo today and discover the solutions Driveroo has to offer you.
Keys to Improving Fleet Management
Improve Efficiency by Tracking These Fleet Management Metrics