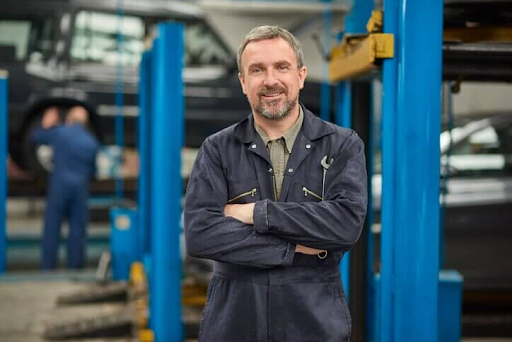 How to Grow Your Auto Repair Business
Grow Your Business, Fast and Furious
Embrace the "On-Demand" Model and Expand Your Customer Base
If you are like most auto service and repair shop owners, marketing your business probably feels like a huge nuisance. Most business owners have their hands full dealing with customers and running their operations on a daily basis without having to figure out how to land new customers.

But without marketing, your business won't grow. And with so many avenues to consider, from traditional advertising to social media marketing to promotional flyers and discounts, it's a shame not to get the word out and expand your customer base.

Because each shop is unique, there is no one-size-fits-all approach to marketing. But the key value points that reach and resonate with today's drivers are actually fairly consistent:
Value
Speed
Location
Convenience
Transparency
Custom Solutions
In today's "on-demand" world, these are the right notes to hit with potential customers if you want to grow and retain your customer base, increase Average Repair Orders and maximize your overall business opportunities.

More Cars Means More Customers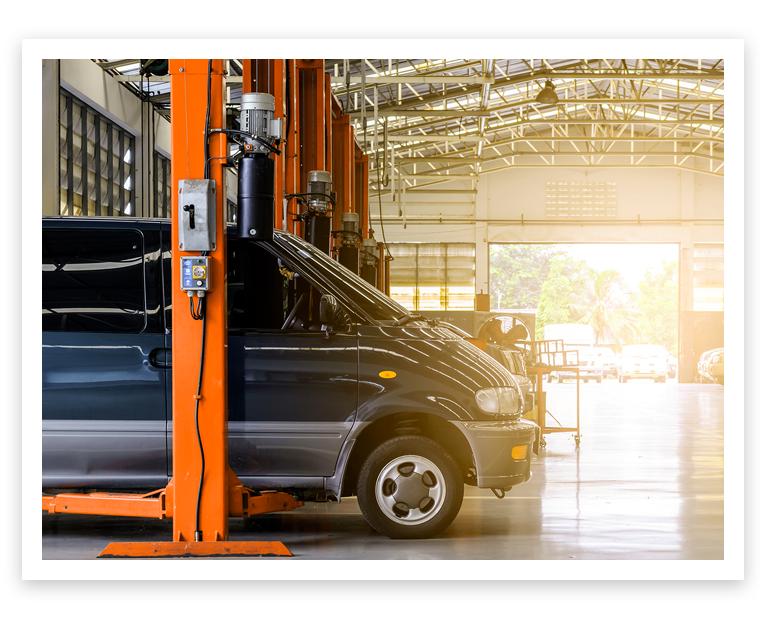 According to the latest figures, there are over 276 million registered vehicles in the US. About 121 million (44%) of those are cars. Not only does this represent a significant increase in the total number of cars, but there are also more cars being purchased than ever before. In 2018 we witnessed the fourth-best sales year ever, with 17.2 million autos sold.
Today's drivers are holding onto their vehicles longer. Drivers of older cars have a greater consideration for scheduled auto servicing and scheduled maintenance to extend the life of their vehicles. According to a 2015 article by USA Today, "The number of vehicles on the road that are at least 25 years old is about 14 million. That's up from about 8 million in 2002. Those are vehicles made in 1990 or earlier. Meanwhile, the number of vehicles that are 16 to 24 years old is 44 million. That's up from 26 million in 2002, according to IHS." With so many vehicles on the road, auto shops have a significant opportunity to grow their business by reaching customers in an effective way.
The Driveroo Solution
The Driveroo Inspector mobile app provides shops the ability to take "on-demand" customers and deliver service transparency in a seamless customer-friendly mobile experience. Driveroo Inspector creates reports that make it easy for customers to quickly understand and approve recommended servicing. The mobile application is image based, allowing for real pictures and added comments to highlight key issue areas of the vehicle. This increases the speed to complete repair orders, freeing up more time to take on more customers.

Key technology benefits
The customer is presented with pictures, videos, and notes for easy service transparency and approvals
A single click sends texts or emails to the customer
Reports are easily printed for customers
Customer can call, email, or text the shop from within the report
No app is required for the customer to use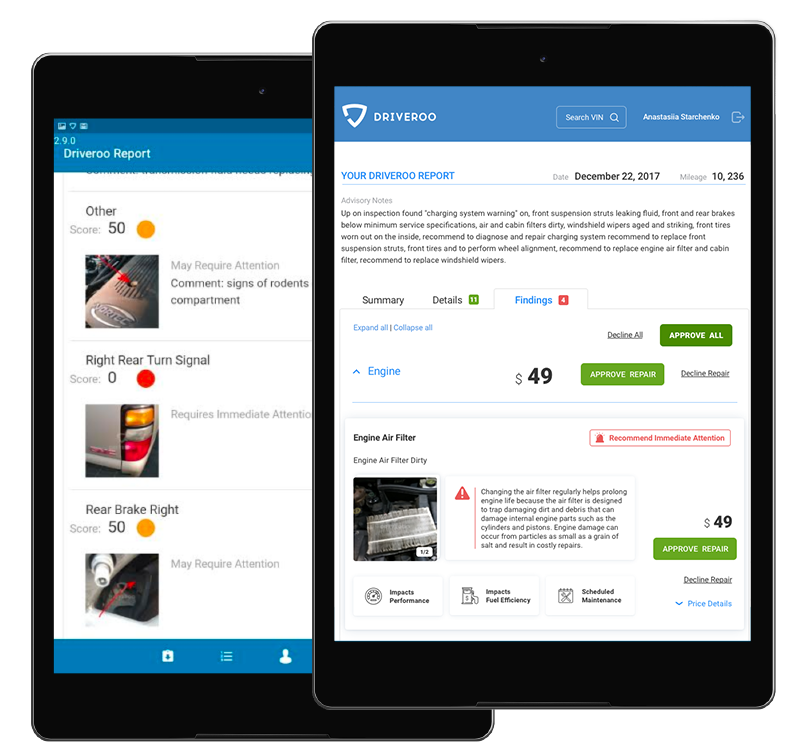 "We have been using Driveroo in our shop for a couple of weeks now, and actually seeing the inspection with pictures and then being able to send them over to my customers has been amazing! Seeing things helps me be more confident in what I am selling. And our customers absolutely love being able to see what's going on and makes it a much more transparent process!"

Sarah Zwyghuizen, Service Advisor at Jamestown Automotive in Hudsonville, Michigan

Within an environment of "on-demand" customer expectations, Driveroo Inspector arms service and repair shops with the ability to market key service attributes that can grow and retain the customer base and increase average repair orders. With so many new and old vehicles on the road, isn't it worth a try?
Test drive Driveroo vehicle inspection software today!
Go Digital with Driveroo Digital Vehicle Inspection Checklist
Driving Customer Retention and Loyalty in the Automotive Repair Industry