DRIVEROO! THE MOST CONVENIENT WAY TO CARE FOR YOUR CAR
DRIVEROO! THE MOST CONVENIENT WAY TO CARE FOR YOUR TRUCK
DRIVEROO! THE MOST CONVENIENT WAY TO CARE FOR YOUR FLEET
Driveroo App for Fleets
Driveroo allows you to monitor, inspect and protect both your fleet and drivers at all times!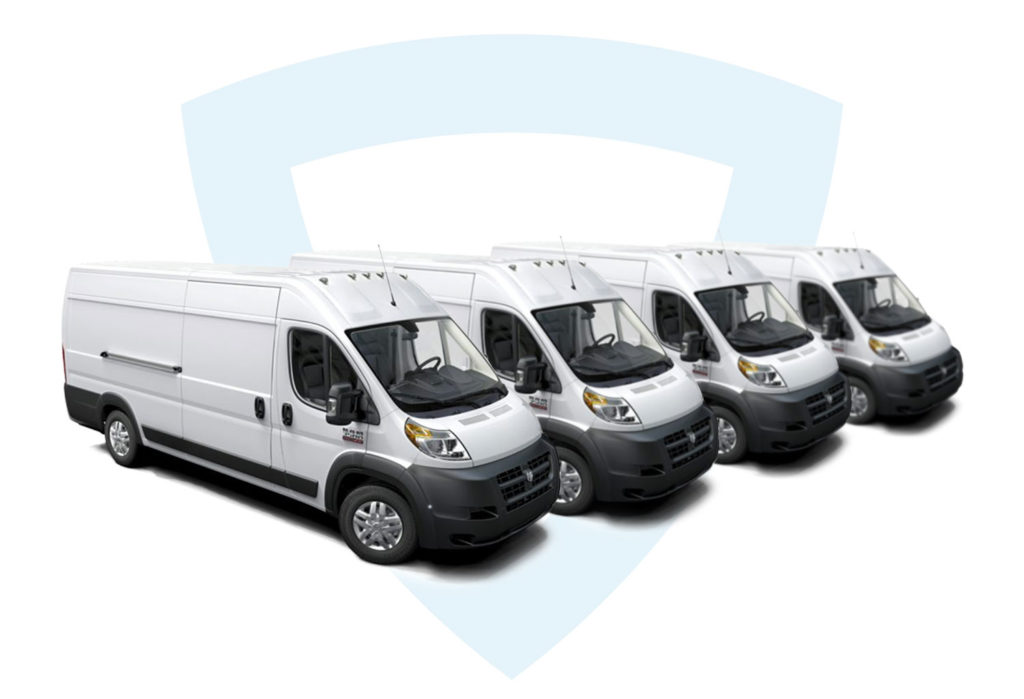 Reduce Costs
Proactively maintain the fleet to ensure that you catch minor problems before they become expensive and lengthy repairs so that your fleet stays on the road
Inspect and Maintain
Save time and money by making routine inspections fast and easy. Fix issues immediately through a network of certified shops to cut time your vehicles spend off the road
Analyze And Optimize Easily
Turn data collected into information and insight to power decisions and perform maintenance when the time is right
Driveroo App for Dealers
Increase Sales and Attract More Customers by providing access to pre-purchase inspections
Associate Your Dealership With Trust
Driveroo's Pre-purchase Inspection helps buyers and sellers alike by streamlining the process of third party pre-purchase inspections, and providing a higher level of confidence that the vehicle is going to be safe and mechanically sound
Speed Up Vehicle Reconditioning
Spend less time reconditioning and more time matching vehicles with qualified buyers. Driveroo has made it logistically possible to get an independent pre-purchase inspection for every vehicle at an independent, local, state licensed shop
Grow Online and Front Line Business
Offer customers transparency by performing pre-purchase inspections prior to listing a vehicle for sale online or the front line. Transparency drives customer confidence. Confidence drives sales
On-Demand Car Care App
Fixed Pricing, AI Inspections, Online Service History
Driveroo is the only car inspection & maintenance app that combines a cloud-based Artificial Intelligence (AI) engine with the first Mobile On-Demand service instantly connecting Consumers with local certified Technicians. Driveroo technicians perform tailored inspections specifically for your vehicle, and you get an estimate of any necessary repair costs. In addition,  with every Driveroo On-Demand service, Driveroo updates your car's online Driveroo Journal, effortlessly tracking all maintenance history.
Inspection Service
Duration 60 minutes
Buying a vehicle? Need an inspection, but don't know where to start? Inspection has removed all the guessing by standardizing the inspection process using AI and the latest available data, so nothing is missed. You get a thorough and reliable service covering mechanical, body, frame, and interior components without conflicting results from different technicians. No more lemons!
Engine Inspection
Check all fluids
Check for leaks
Check undercarriage
Check the transmission
Check the suspension
 
Check the tires
Check the brakes
Check glass
Check interior
Check to make sure all switches and options work
 
Check the body
Check the frame
Check the lights
 
Test drive the vehicle
Oil Change
Duration 30 minutes
Oil service is the most important preventive maintenance you can do to keep your vehicle in tip top shape. Over time, engine oil breaks down and collects dirt, reducing its effectiveness in keeping the engine cool and running smoothly. If your engine loses enough oil or if the oil becomes excessively dirty, the parts in your engine can suffer serious damage, resulting in extensive and expensive repairs. Every Driveroo oil change comes with a comprehensive AI-driven vehicle inspection to help keep you on the road safely.
Change Engine Oil
Replace Oil Filter
Check Drain Plug and Drain plug O-ring/Seal
Reset Maintenance light/Service Reminder light
Install Service reminder sticker
Check for any lights on dash
Check air filter if accessible
Check cabin air filter if accessible
 
Check Wiper Blades
Check fuel cap for cracks
Check all lights to make sure they are working
 
Check under vehicle
Lube what's accessible with grease fittings
Check Axles for boot damage and leaks
Check for leaks
Check for damage
Check all boots and suspension for damage
Check and top off:
Brake Fluid
Transmission Fluid
Differential Fluid
Power Steering Fluid
Coolant
Washer Fluid
Clutch Fluid
 
Check brake pads
Check Tires
Check Tire pressure
 
Check Under Hood
Check for Leaks
Check coolant hoses
Check vacuum hoses
Check hydraulic hoses
Check air filter
Check Belts
Check battery if accessible
Seller Self Inspection
FREE
Duration 15 minutes
Seller Self Inspection can guide even the first-time seller through a vehicle inspection. Using AI, our step-by-step instructions are easy to follow, giving your buyers the most comprehensive report of your vehicle's condition and justification of price. Use the FREE Seller Self Inspection to sell with confidence.
Engine visual inspection
Fluid inspection
 
Interior inspection
Glass inspection
Test the interior options and switches
Body inspection
Light inspection
 
Tire inspection
Lights inspection
Drive test
Tire repair
Duration 30 minutes
If you suspect something is wrong with your vehicle tires: don't wait. If your Tire Pressure Monitoring System (TPMS) light is on, your tire is looking flat, you've hit something on the road, or something just doesn't feel right, bring it in to avoid additional and more costly damage. The solutions may range from a simple patch, a TPMS sensor reset, or a new tire. Driveroo will help take care of your vehicle tire repairs.
Inspect damaged tire to determine if it's repairable
Inspect rim for damage
Patch tire
Rebalance tire
Check other tires for wear and damage
Check brakes
Check air pressure on all tires
Reset TPMS system
A/C Evaluation
Duration 30 minutes
A/C not working? Warm weather right around the corner? When so many things can go wrong with a system, a thorough evaluation will provide the insights you need to get it up and running again. A/C System Evaluation includes an in-depth assessment of your air conditioner's components complete with recommendations to fix them. All A/C repair and services are handled by technicians that have completed EPA-approved training. Trust Driveroo to evaluate your air conditioning system and provide a best in class solution to keep you cool.
For 134A Freon Only
Check vehicle A/C temperature
Check Blower motor
Check hoses for leaks
Check A/C compressor for engagement
Check system with UV light for leaks
Smog Check
Duration 20 minutes
Need a smog check? Not sure where to go, or don't have time to wait? Driveroo will find you the closest available smog test center. Get in and out quickly, and get on with your day.
Tire rotation
Duration 20 minutes
Rotating tires may sound absurd, but tire rotations at your vehicle's suggested intervals allow the tires to wear more evenly. Tire rotation maintains better tread depth and traction, helping your tires hug the road better, especially in bad weather, and keeping you driving longer. Driveroo technicians follow tire and vehicle manufacturer recommendations, extending the life of your tires.
Inspect rim for damage
Rotate tires
Check tires for wear and damage
Check brakes
Check suspension
Check air pressure on all tires
Reset TPMS system
Reset tire rotation interval
Wheel Alignment
Duration 45 minutes
Did you just get new tires? Is your steering wheel off center? Does your car pull to the left or right when you are trying to go straight? Sometimes it's not even noticeable, and just regular driving can impact alignment. Get regular alignment check-ups to extend the life of your tires, handle the road like a pro, and get optimal performance that your vehicle is built for.
Road test vehicle
Inspect Tire wear and Condition
Check suspension and steering components for loose or worn parts
Set tire pressure
Preform Toe Set
Road test vehicle again
Wiper Blades
Duration 15 minutes
Streaky windshield obscuring your view? Wiper blades should be changed once a year. Get a wiper blade inspection that includes everything from the blade to the fluid.
Replace front wiper blades
Replace rear wiper blade (if applicable)
Test washer sprayers
Refill washer fluid
Check windshield for chips and cracks
Battery Test
Duration 15 minutes
Don't get stranded with a bad battery. Is the battery over 5 years old? Does it crank slowly? Batteries have a tendency to fail during extreme temperature conditions. Get a battery inspection for $0.99. At this price you can't afford not to.
Check Charging System
Check battery for leakage
Check battery cables for corrosion
Vehicle Starter Analysis
Load test battery
Brake Inspection
Duration 20 minutes
Your safety is a priority. This includes stopping your vehicle in the case of an emergency. Let Driveroo give you peace of mind with a Brake inspection. During the brake inspection, we will check every part of the brake system: the master cylinder, the pads, and everything in between.
Test drive vehicle
Check tires for wear and damage
Check brake rotors/ brake drums for warpage heat spots, cracks, and measure thickness
Check brake pads / brake shoes for cracking, and measure thickness
Check brake calipers
Inspect brake lines
Check brake master cylinder
Check Engine Light
Duration 15 minutes
Is your check engine light on? The light is a basic indicator that can range from something as simple as an open gas cap to a serious engine failure. Know what's going on before it's too late. Get a Driveroo "Check Light" code read. Additional diagnostics may be required to uncover the root cause.
Scan Check engine light and pull up possible failures and diagnostic procedure
Driveroo technology works for you
Driveroo is a Mobile-first experience delivered via the Cloud.
Driveroo is Smart with proprietary Artificial Intelligence (AI). Driveroo AI learns with every service and predicts a problem before it arises. No way? Way!
Driveroo is Easy to use, the inspections are guided, specific to your car.
Driveroo is 100% Digital, no need for paper.
Driveroo Translates data into actionable results. The scoring engine understands the unique parameters of your car and makes it easy to understand condition and costs of repairs.
Driveroo is Turbo-Charged with rich graphical data input interfaces (that's geek talk for pictures) allowing for faster and more precise services.
Driveroo provides a free Journal timeline for all cars. It's like a Facebook for your car.
Driveroo Collects and Pays, Driveroo payments are processed by the latest PCI compliant payment processing and payment security technology.
Driveroo Protects your private, personal information.
Driveroo Integrates into your business. APIs are available.
WHAT OUR CUSTOMERS SAY
I found a car that I loved, could actually afford, but didn't know which questions to ask to make sure it was a good deal. I had a Driveroo Pre-Purchase Inspection done while out for a test drive and used the report to negotiate an even better price. Now I know that I got a great deal and what to expect down the road!
At my company, our mission is to continue to provide the absolute best in remembrance services. To do so, it's critical that we maintain a quality fleet, prior to Driveroo we could only be reactive, now we have the transparency required to maintain our Fleets in their best possible condition.
Every time my business grew the overhead of maintaining my fleet went up exponentially. I would not have been able to double my business this year without implementing Driveroo Fleet.