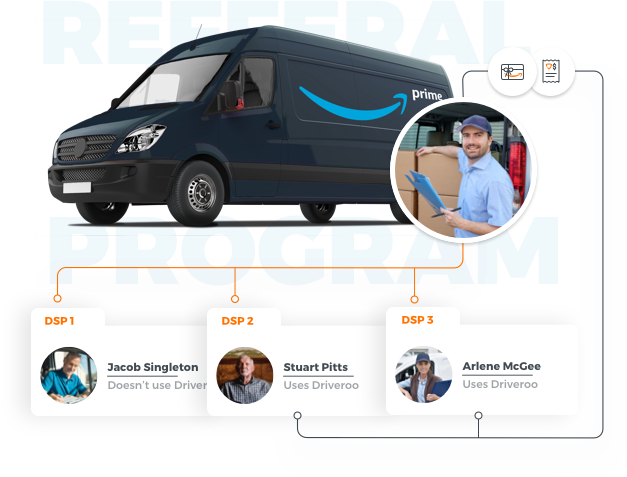 Referral Program for Amazon DSPs
Get Driveroo FREE
for your Amazon Fleet!
You already know how Driveroo helps you eliminate paper, perform true inspections, stay ahead of maintenance issues, protect your routes, and ultimately maximize your Amazon incentive payouts. Now you can share this with your colleagues and reap the benefits!