Last Mile Delivery Fleet tracking
& Management Solutions
Grow, Scale, and Power operations with Driveroo
100%

Mobile

Driveroo last mile tracking solution modernizes your fleet to the 21st century. Since Driveroo is 100% mobile, our fleet tracking requires no extra hardware. Locations and movement are collected via GPS from the drivers' phones and devices. All locations are available through the web dashboard for close monitoring, resulting in greater knowledge and better operation optimization.

Drivers also use their devices to perform daily pre/post-trip inspections (eDVIR's). Forget pen & paper—all Driveroo inspections are taken through the mobile app. Intuitive Turbographics™ technology guide the drivers through each step of the inspection: simply tap on the diagrams to inspect. Our inspection process requires little to no training, reduces chances of error, and results in inspection times up to 10x quicker than competitors.

With Driveroo, your last mile fleet tracking is fully mobile, reducing oversight and chances of error. Driveroo last mile tracking keeps operations simple, allowing you to concentrate on customer satisfaction and growth.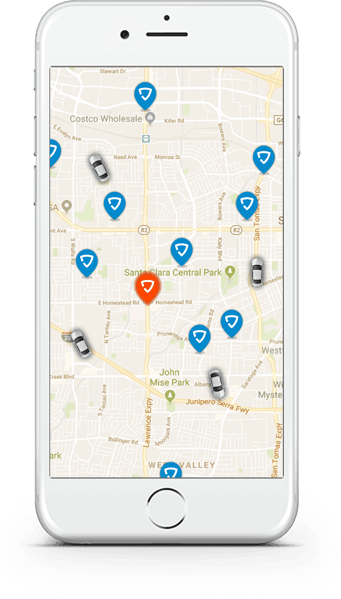 One-Stop

Gateway

The Driveroo fleet dashboard is your one-stop gateway for last mile tracking and management. Access inspection reports, accident reports, maintenance schedules, and business metrics a click away, 24/7.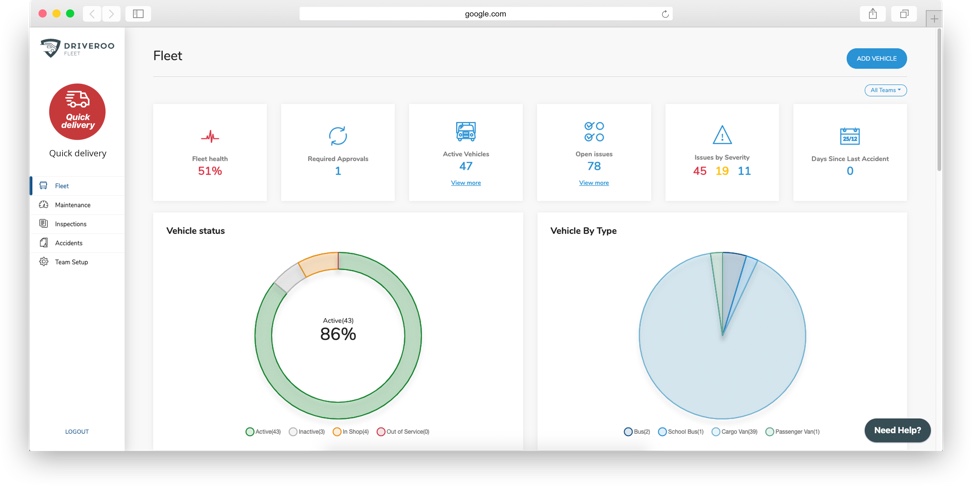 Real Time Tracking
Driveroo last mile tracking offers real time updates through the web dashboard. Access locations and movement of drivers, 24/7, through the GPS in their phone—no need for additional devices. This GPS tracking allows fleet managers to better optimize routes and decrease costs. Driveroo software also displays your fleet metrics to better track operations. Maintenance costs, inspection times, and other business statistics can be displayed on the dashboard for close monitoring. Optimize your operations management with Driveroo intelligence.
GPS-tracking using mobile phone
Real-time updates
View locations, movements, and metrics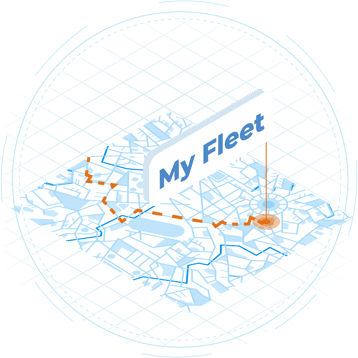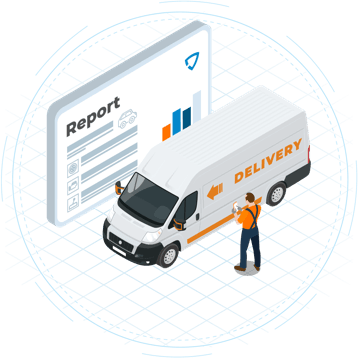 Inspection Reports
Here at Driveroo, we believe that effective inspection is key to efficient last mile fleets, and a quick and easy daily inspection process means compliance, less downtime, and avoided repairs. Drivers use their phones to inspect their vehicles and are guided through the process using intuitive Turbographics: simply tap on diagrams to inspect. All inspection reports sync automatically and are uploaded to the fleet dashboard, which means all records and information are kept automatically.
Eliminate paper
Fast, simple, easy with Turbographics™
Syncs and uploads to dashboard
Issue management
The Driveroo web dashboard assists last mile fleetes with issue management. In the case of an accident, the accident report is instantly sent to the managers and displayed on the dashboard, prompting further repair decisions. In the case of driver or vehicle issue, the managers will be notified, and the issue will be tracked. Driveroo last mile fleet tracking systems allow for close monitoring, organization, and resolution of all issues that may arise.
Track and organize issues
Schedule repairs
Resolve issues efficiently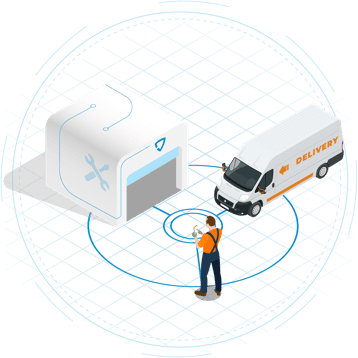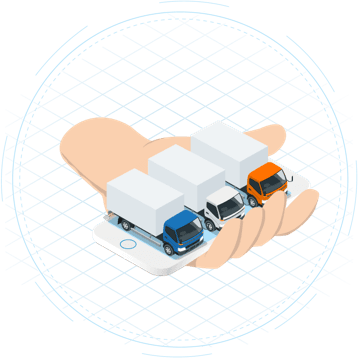 Maintenance
Here at Driveroo, we understand that excessive downtime greatly affects daily potential for fleets. Driveroo last mile fleet solutions ensure your fleet is back on the road quickly and efficiently. Inspections reports which identify needed repairs appear on the dashboard instantly. Conduct in-house repairs, choose a preferred shop, or connect with a certified repair facility in the Driveroo repair network to decrease downtime and maximize output. Driveroo provides instant repair approval: if needed, approve individual repairs as necessary to the vehicle's condition, and service will start automatically. All Driveroo repairs are powered by AI technology to predict future repairs and prevent unneeded costs.
All maintenance reports and service history are automatically stored in the cloud for efficient record-keeping and full compliance. Once a repair is made, reports and histories are automatically updated.
Instantly receive reports
Track accidents and delays
Organize maintenance
Driveroo last mile fleet software updates your fleet to the 21st century with simple, flexible, and effective tools to get the job done!
Request a demo, and see why Driveroo is right for you!